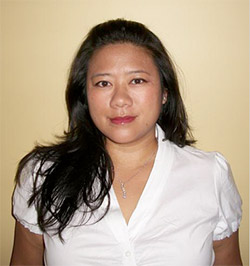 Thuy Wong, P.E. is Technical Resource Engineer for the British Columbia Chapter of the Canadian Concrete Pipe Association. Ms. Wong represents producer members, The Langley Concrete Group of Companies, and Ocean Pipe, a division of Lehigh Hanson Materials Limited in marketing the benefits of concrete pipe and related products to municipalities, consulting engineers, and the B.C. Ministry of Transportation.
Thuy graduated in environmental engineering from Carleton University in Ontario and holds a diploma in civil and structural technology from the British Columbia Institute of Technology. She worked for the City of Ottawa and National Capital Commission before entering private practice working for consulting engineering companies in Ottawa and Sandwich MA where she obtained her P.E. designation. Wong has designed drainage systems, performed hydraulic modeling, secured development permits, conducted workshops, and facilitated outreach projects.
Concrete pipe is the standard product for the construction of storm and sanitary sewers, and culverts in the underground infrastructure industry. The benefits of concrete pipe and precast concrete boxes far outweigh any shortcomings, and concrete pipe and boxes are the only drainage product that can prove an actual 100-year service life, a claim many products make but cannot substantiate beyond laboratory testing and mathematical projections.
Concrete pipe is the only pipe product that delivers a structural solution while serving as almost any type of conveyance imagined for storm or sanitary effluent. Modern concrete pipe, with improved gasketed joints, higher mix densities, and ultimate strengths is the answer to design challenges triggered by the complexities of our ever-changing infrastructure needs.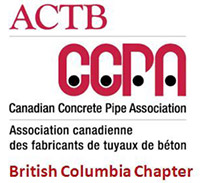 The CCPA is dedicated to the promotion of concrete pipe and dissemination of truthful information regarding concrete pipe, boxes, and related products representing Canadian concrete pipe manufacturers in every province.
Ms. Wong can be contacted at twong@ccpa.com. Check out the CCPA Web site (www.ccpa.com) and social media sites, along with its links to affiliated concrete pipe associations in Canada and the USA.