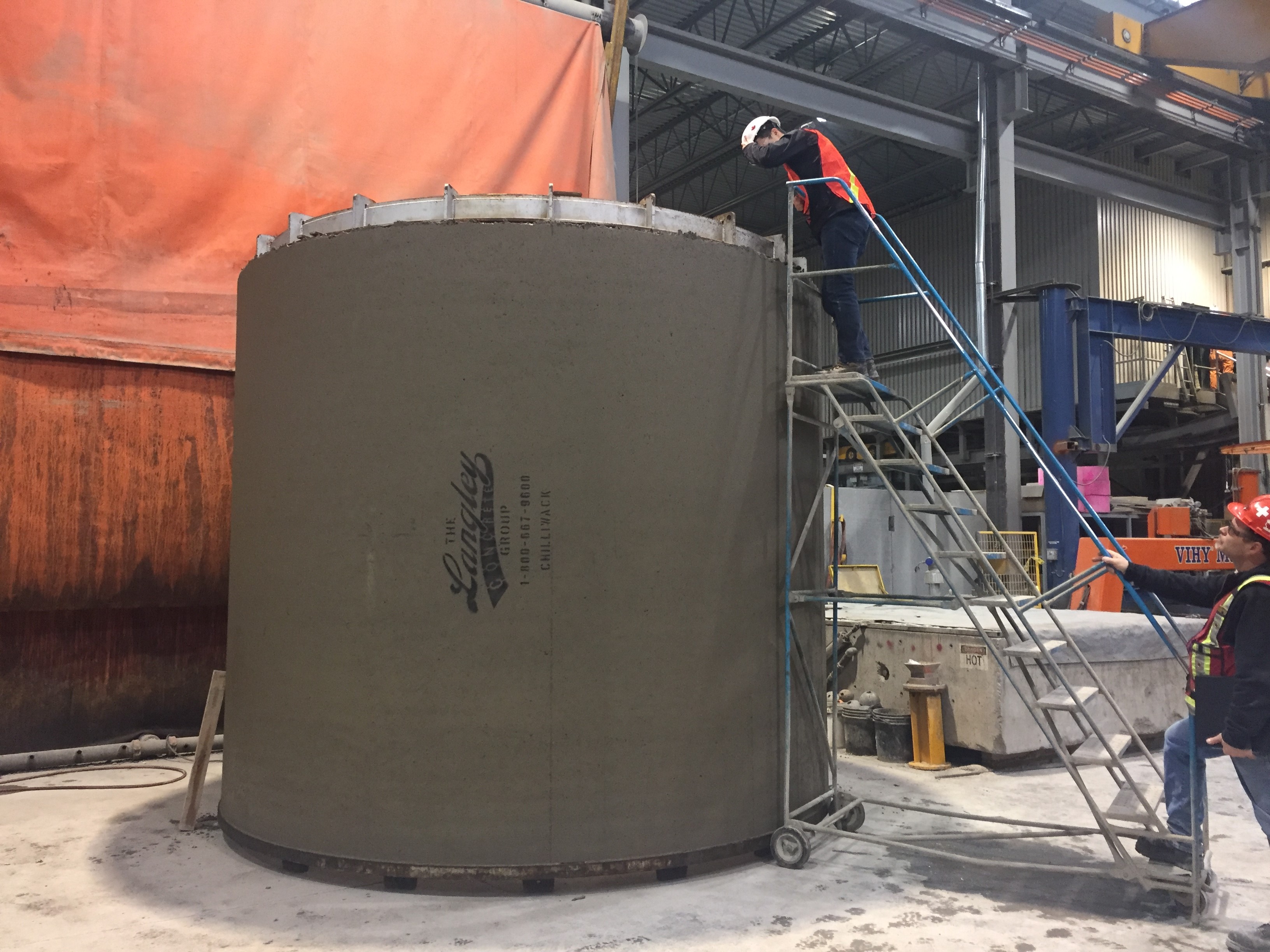 Jan 11, 2019
The Langley Concrete Group Wins Qcast Awards
The Langley Concrete Group receives three out of six quality awards for top grades in the QCast program.
During the American Concrete Pipe Association's annual pipe school in Arlington, Texas, The Langley Concrete Group was presented with three awards for outstanding quality.
The Langley Concrete Group received the highest grade amongst other QCast certified plants during the annual quality audit in three out of the six categories including:
Storm and Sanitary Pipe
Manhole
Sanitary Manhole
The award was received by our Senior Production Coordinator, Terry McCreadie and President, Mark Omelaniec.