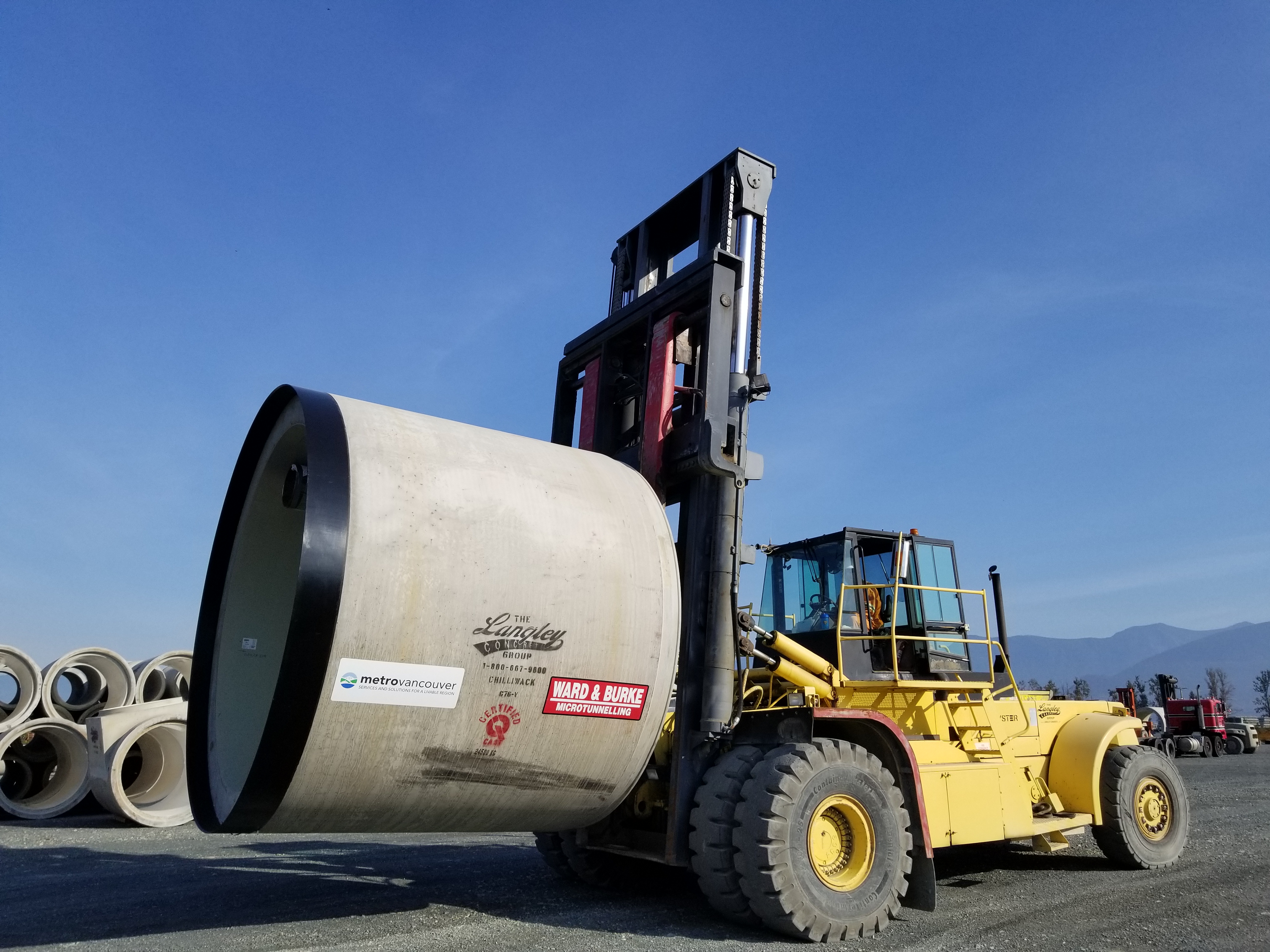 Mar 1, 2019
Metro Vancouver Releases Video Overview for the South Surrey Interceptor - Johnson Road Trenchless Segment
The project consists of tunneling below three separate business parks near Panorama Drive and 152nd in Surrey.
The Langley Concrete Group is supplying Ward & Burke Microtunneling Ltd. with the 3000mm, HDPE Lined, Reinforced Concrete Jacking Pipe. The project consists of four pipe drives, totaling 800 linear meters. You may have seen these pipes in transport from our production facility in Chilliwack. The pipes are delivered one pipe per truckload.
The video provides an overview of the project and covers the launch of the microtunneling machine.