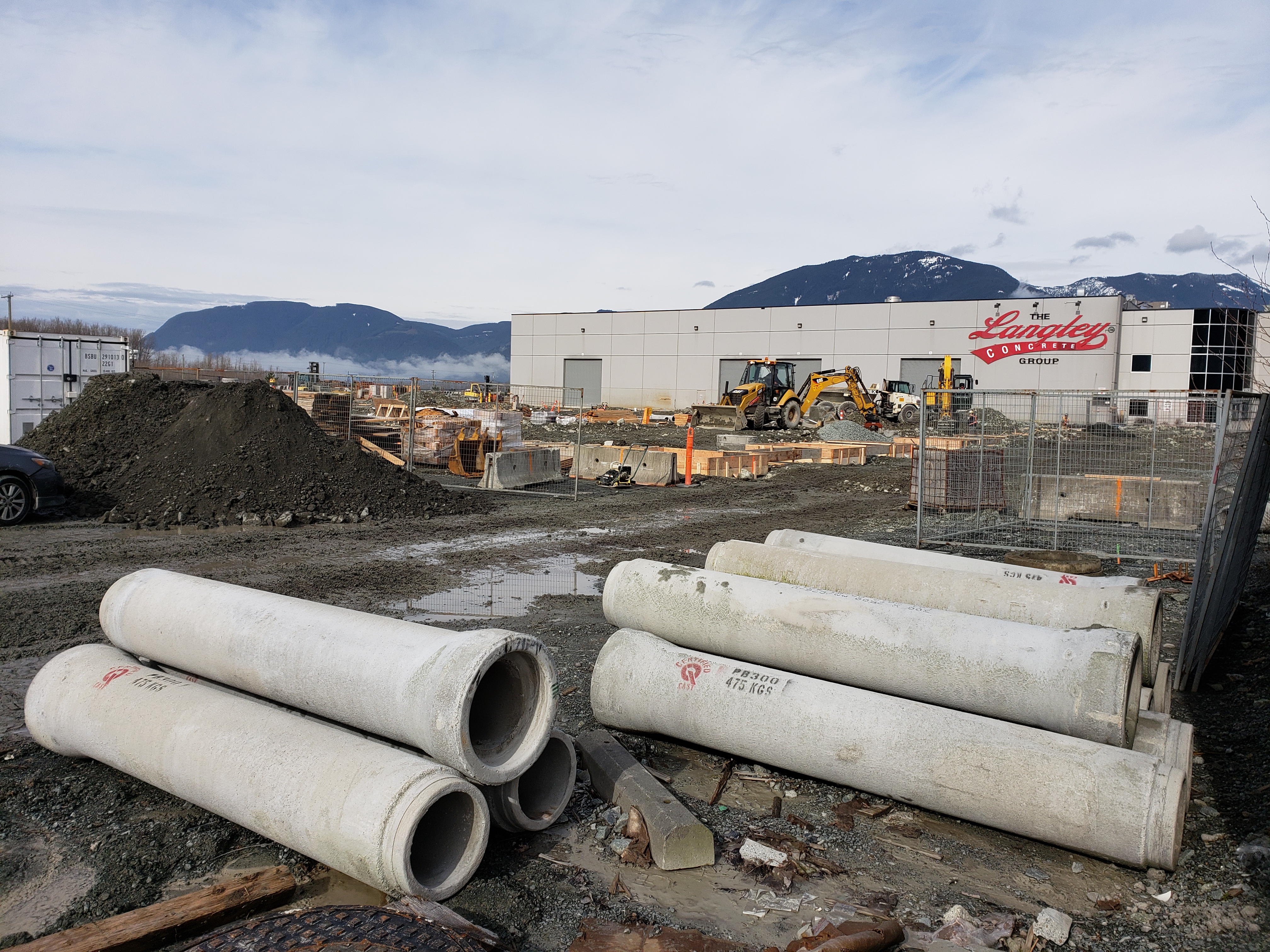 Feb 26, 2020
Chilliwack Plant Expansion
The Langley Concrete Group begins expansion at the Chilliwack Production Facility.
The Langley Concrete Group has started construction on an expansion at our Chilliwack Production Facility. With the aid of Teck Construction, we are adding 50,000 square feet of manufacturing floor space and offices.
The expansion project will allow us to continue to serve our customers by supplying custom precast products in accordance with project schedules. The new space will be dedicated to custom precast products, vault & chambers, and allow us to manufacture 4m long microtunneling pipe.