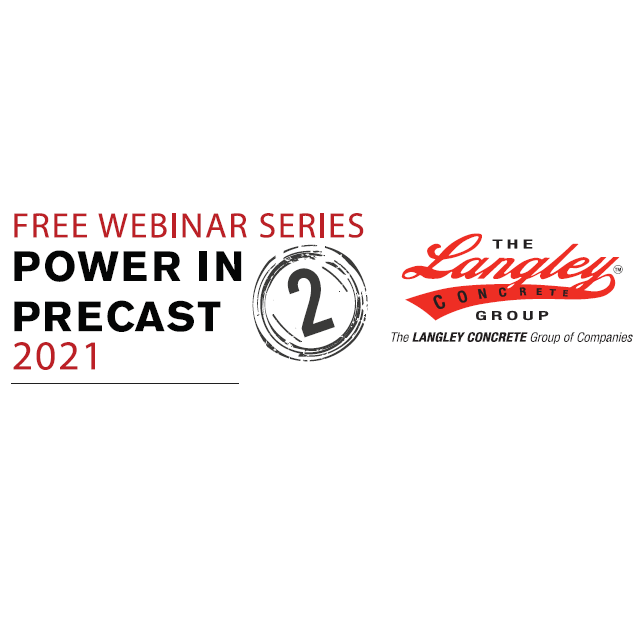 Sep 22, 2021
Free Webinar Series - Power in Precast 2
Free 8-part webinar series: Power in Precast 2 - Register Now!
The Langley Concrete Group is very pleased to invite you to an 8-part free webinar series that will empower you to make informed decisions about precast concrete product applications. To register, pick and choose from the list below or open the poster and choose the topic(s) that interest(s) you. Click on the title of the topic, and fill the registration form. You will receive PDH's/CPD's hours for each topic you attend.
Increase your knowledge about the precast products you specify to complete your projects.